8 Free Activities to Try in December
Yes, we have already repeated the words ''it's cold'' many hundred times now. But, hidden beneath all the snow and frost, is the magical holiday season.
Although budgets may be tight for some this year, we have boiled down activities for you and your loved ones, all completely free. Gather your family and take advantage of what our beautiful city of Montreal has to offer, for this festive month of December.
Luminotherapy
Outdoor grounds of Place des Festivals
For the 8th consecutive year, Place des Festivals has yet again installed 30 interactive seesaws with light and sound that changes when in motion. For passersbys that are walking around or crossing streets, this is a must stop. By playing on the seesaws, the public creates a lively light and sound wave giving a pulse of warmth to the winter's short days and dark nights.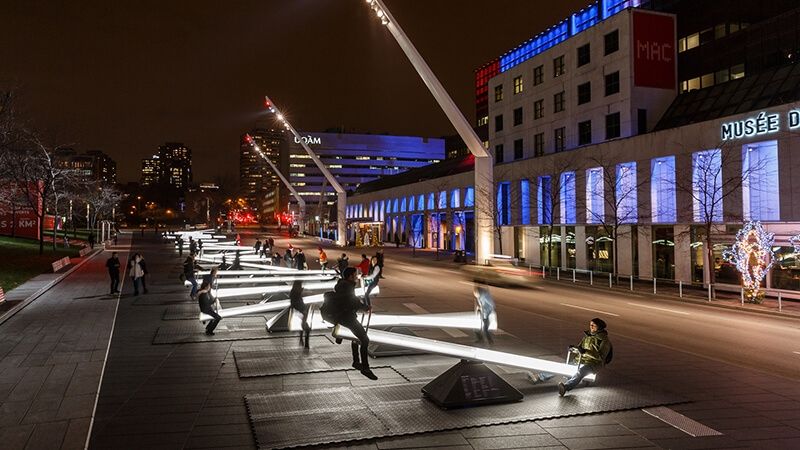 Source: MatTV
Santa's Kingdom
Complexe Desjardins
This year, Complexe Desjardins will once again be home to Santa's Kingdom, where a variety of fun animations and activities will take place, in the center. It's open until December 31st for everyone in the mall!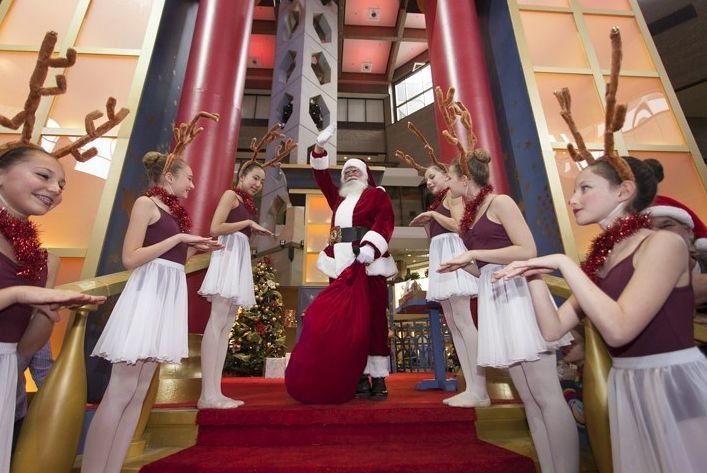 Source: tripsavvy.com
Skating
Parc La Fontaine, Bonsecours Basin, Olympic Park, Parc Jean-Drapeau, Lac aux Castors…
Winter sports are in full effect. Get your skates and hit the ice with your family and friends. There is nothing like a fun skating session with your favorite people!
Family Weekend workshops
 Montreal Museum of Fine Arts, first-come first-serve
Montreal Museum of Fine Arts has put together a diverse program of high quality activities, such as painting, musical games, films for youth… They want to make sure that you and your family have a memorable and precious time together, featuring arts!
Noël dans le Parc
Place Émilie-Gamelin, Parc des compagnons de Saint-Laurent, Parc Lahaie
From December 1st to December 25, catch over 100 free musical performances while sipping on hot cocoa, roasting marshmallows and sausages by a bonfire courtesy of Noël dans le Parc.
Christmas Market
Place des Arts
From December 1st to December 24, Place des Arts' walkway turns into a Christmas Market, aka Le Grand Marché de Noël de Montréal, complete with shopping options, live choirs, foodie goods, mulled wine, whiskey tastings and free entertainment, including a karaoke igloo.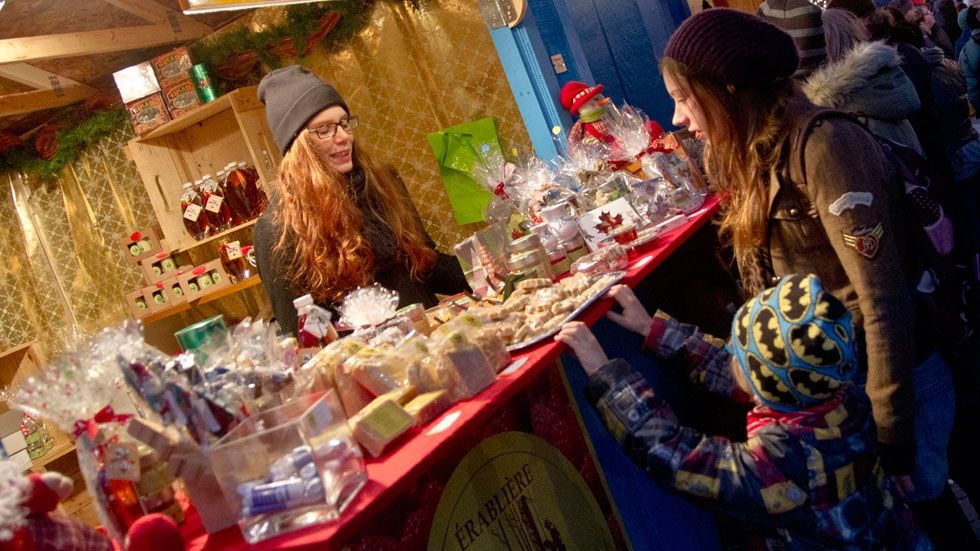 Source: Canoe
Village Mammouth
Olympic Park
Located at the foot of the Olympic stadium, Village Mammouth is the place to be for the holidays season. They plan several activities for their visitors, such as skating, and the best giant winter slide. They also have their own Winter Market, where you will find delicious street food, fuelled by music from local and international DJs.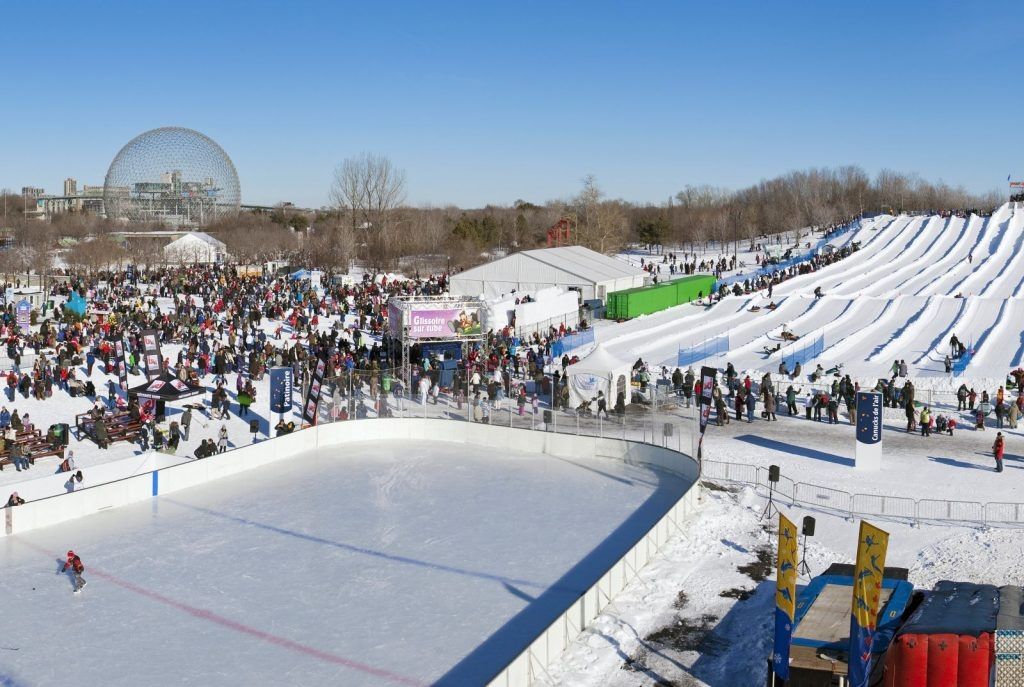 Source: TripSavvy
Frozen Land
9035 avenue Jean-Bourdon, in the borough of Ahuntsic-Cartierville
A great family activity, Sami Hajjar's yearly Christmas display with lights and music will put you in the holiday spirit and it totally free. Visit the decorated house to see some beautiful Christmas lights!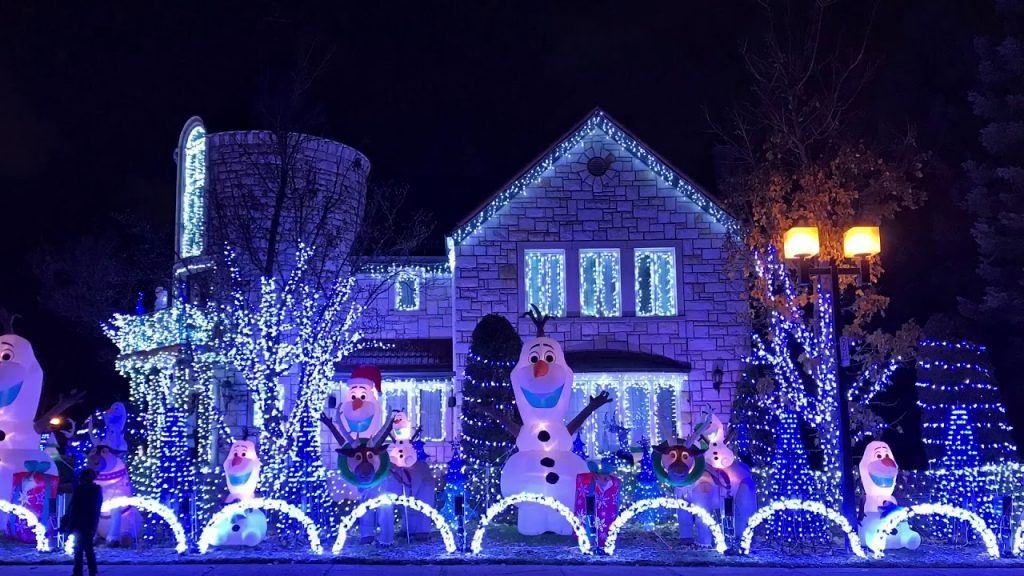 Source: YouTube