A New HGregoire Nissan to Serve You Better!

It is with great pleasure that we announce the opening of our first shop at the Carrefour Laval HGregoire Nissan. You can now enjoy the benefits of HGregoire Nissan while doing your holiday shopping.
On site, it will be possible to virtually drive a Nissan GTR, exclusively, through the Oculus Rift experience.
All visitors will also receive a mystery gift, plus a chance to win a Micra for a year!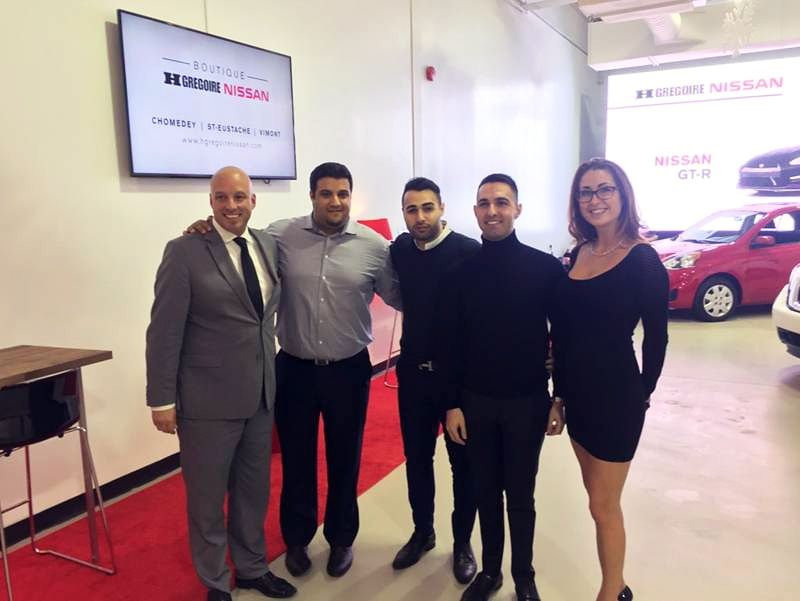 On the picture, from left to right: Patrick Vaillancourt, Assistant Director of HGregoire Nissan Vimont, Fady Bouras, Vice-President of Marketing and Sales, Harry Kasparian, Director of Web Marketing, John Hairabedian, Co-CEO and Julie Desjardins, Assistant to the Management.
A whole new shopping experience awaits you! Come meet us!
Address: 3035 Boul. Le CF Carrefour, Laval, QC, H7T 1C8