Top 10 Pizza Places In Montreal
Craving pizza? Well, we got you're back, with our list of some of the best places to grab a piece of pizza in Montreal!
And who doesn't like pizza, right? But all pizza isn't created equal, which is why we've scoured the streets of Montreal to find only the best pizza joints for your discerning tastes. So the next time you're craving some good old pepperoni and cheese (or any wild pizza toppings your heart desires), here are the spots to hit up!
Di Menna
6313 Rue Jarry E
Who wouldn't go out of their way for a crispy pizza?! And that's exactly what you get here, in addition to fresh pizza with all your favorite toppings! And if your friends aren't down for pizza, there's a mouthwatering menu filled with other Italian treats.
Sapori Di Napoli
1465 Rue Dudemaine
Authentic pizza that's well loved by many in the city is what makes this spot so great! One bite and you'll literally never want to go anywhere else!
Bevo
410 St Vincent St
If you're looking for a trendy pizza spot that's IG worthy, then Bevo is your place thanks to its intimate atmosphere and cool vibes. Oh, and the pizza is amazing with super light and crispy dough that melts in your mouth.
Magpie
16 Rue Maguire
From the sauce to the thin crust and everything in between, every morsel of Magpie's pizzas are to die for! Fresh toppings and a tasty sauce gives this place tons business from others looking for the best pizzas in town.
Pizzeria Dei Compari
1668 Rue Saint-Denis
Cheap pizza paired with fresh ingredients all packaged in a cool atmosphere gives you Pizzeria Dei Compari. You get super big portions, allowing you to split a pizza and a huge menu if you're super hungry for great food!
Prato
3891 St Laurent Blvd
If you love Margherita pizza, then this is the place you need to hit up! It's a pizza dish you won't forget thanks to its thin crust, tangy tomato sauce and fresh ingredients that all combine for one extraordinary Margherita pizza.
Pizzeria Napoletana
189 Rue Dante
Known for their fresh pizza that comes in some crispy thin crusts, this Little Italy place has flavorful pizzas galore. No matter what you get and order, you're bound to get the most amazing pizza you've tasted!
Bottega
65 Rue Saint Zotique East
Not just a pizza joint, but also a trendy spot for dinner, Bottega is a place you'll hit on a Friday night with all your pals. They have amazing apps, but their pizzas are very tasty and fresh, allowing you to really savor all the ingredients.
900
1248 Rue Bernard O
This is one of Montreal's hottest pizza spots right now and their pizzas are a true testament as to why. They have unique, bespoke pizza options you can't get anyone else, which your taste buds will rejoice in after every bite.
Pizzeria Gigi
302 Chemin du Bord-du-Lac-Lakeshore
Everyone who is anyone in Montreal knows how beloved Pizzeria Gigi is to the city and if you haven't been, you're certainly missing out! It's been around for a while and its pizzas are beyond delicious!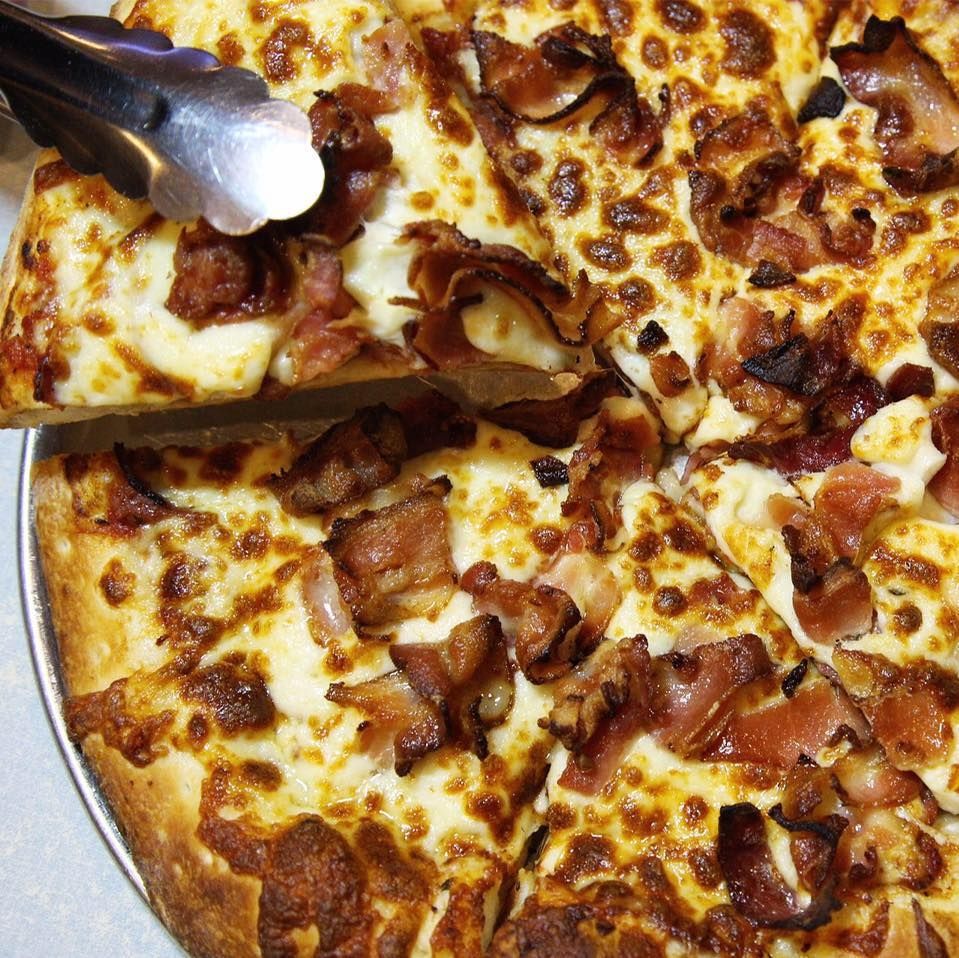 Source: Facebook