6 Ways to Make Your Own Car Freshener
Want your car to smell heavenly at all times, but hate chemicals?
Make your own!
Stash a bag of coffee beans under your seat and have your car smelling like a fresh cup of coffee every day.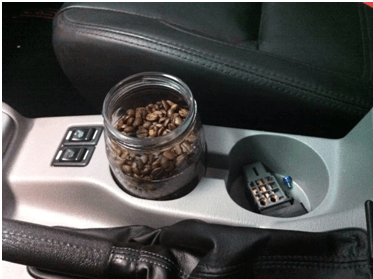 Source: Pinterest
The same way that baking soda keeps our refrigerator smelling clean, the same concept works for our cars. Keep the box in your car for a fresh scent.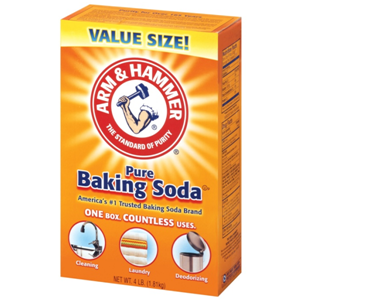 Source: Pinterest
Put a few scented wax cubes in a mason jar and seal it with a cover that has a few holes in it. Place it anywhere in your car. In the heat the wax will melt, and will release a fresh smell.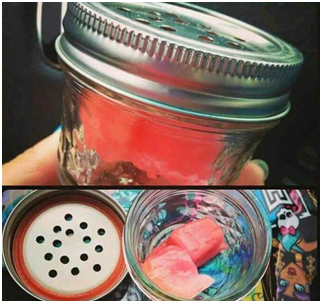 Source: Pinterest
Place a few drops of essential oil (smell of your choice) on a cut-out piece of wooden decoration. You could use a paintbrush to fully cover the wood with the oil. Then, seal it in a plastic bag, in order for it to absorb the oil. Finally, attach a cord around it and hang it in your car.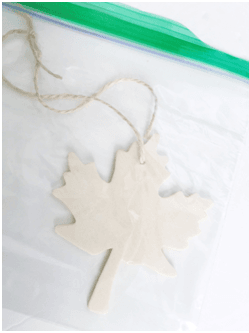 Source: Pinterest
Grab any cotton fabric and cut it into a medium-sized square. Fill the pouch with dried herbs, spices, tea, incense cones or essential oil. Tie any strap around the top to seal the pouch and place it in your car.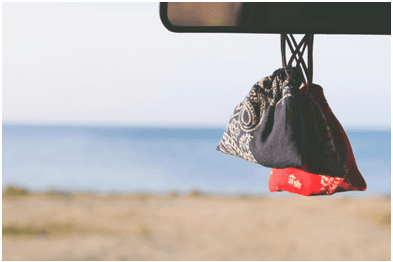 Source: Pinterest
Sew or stick together a few felt cotton balls. Add two drops of whatever essential oils on each of your felt balls. Tie a ribbon around the top, in order to be able to hang it your vehicle.