List Of The Best Cineparcs In Quebec
Now that the weather is getting warmer, you'll definitely want to get outdoors more and the perfect place to do that is at one of Quebec's many cineparcs!
These outdoor cinemas allow you to enjoy a movie outside so that you get in some fresh air while checking out the latest flicks! So why hold yourself up in a dark cinema and instead enjoy a movie under the stars at some of the best cineparcs in the city.
Cinéma urbain à la belle étoile
Starting June 9th all the way to September 8th, you can enjoy a great flick outside every Tuesday through the summer. The show starts at 9 p.m. and goes until 11 p.m, allowing movie goers a chance to enjoy amazing weather while watching a classic film for free! The movies range from a number of titles – from old school flicks to documentaries that are great for the entire family. Just make sure you get there early since the place is tiny. If it rains, the screenings are moved to the Societe des Arts Technologiques building not too far away. Check out the website to decide what movies you'll want to see!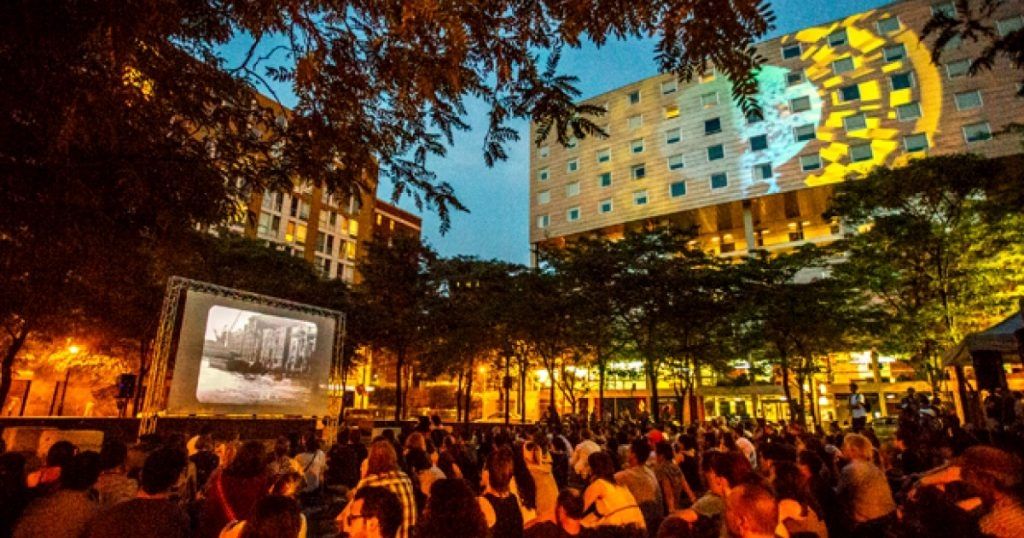 Source: Société des Arts Technologiques
Parc Compagnons-de-Saint-Laurent outdoor cinema
In July, this fun outdoor cinema will provide you with great movies in the park and all you need to do is bring your own blankets or chairs and food. You'll be able to see movies screened just after sunset, with lots of light-hearted and family friendly movies the entire family will love. And if the kids aren't interested in the movie, they can play around in the park! But if it rains, the screening is canceled for the night.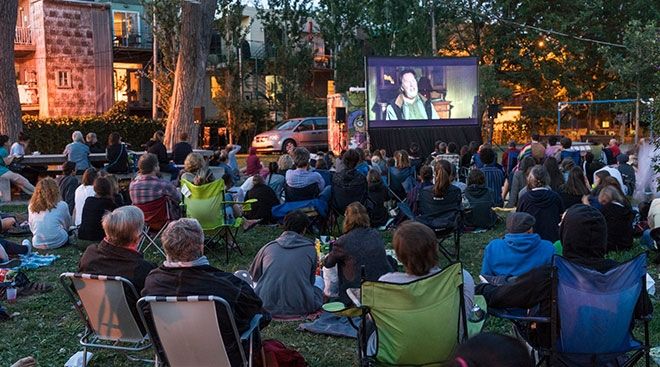 Source: Nightlife.ca
Cinéma sous les étoiles
Going from June 26th to September 8th, this six-year outdoor movie cinema offers a well-curated selection of movies that will provide you with the culture you crave. You'll see lots of documentaries – both big and small – that will expand your knowledge on a variety of subjects you would have never really thought of before.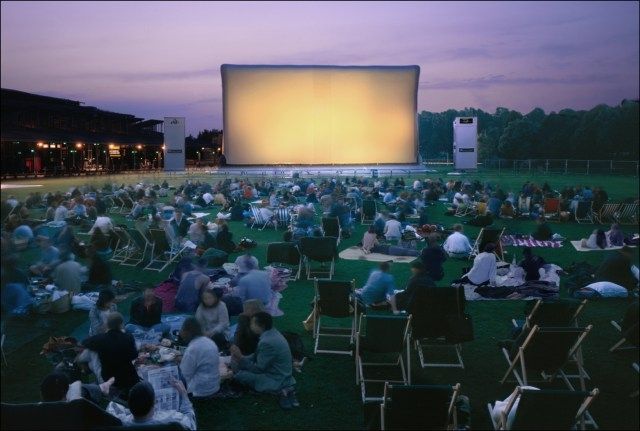 Source: Le Petit Journal
Saint-Eustache Drive-In
For the biggest Cineparc experience, Saint-Eustache drive-in the your best bet! They offer you the latest movies under the stars with your friends and family. Aside from having a wide selection of movies, they also have stereo sound and superior quality numeric picture. In case of rain, you have to make sure to call before your arrival.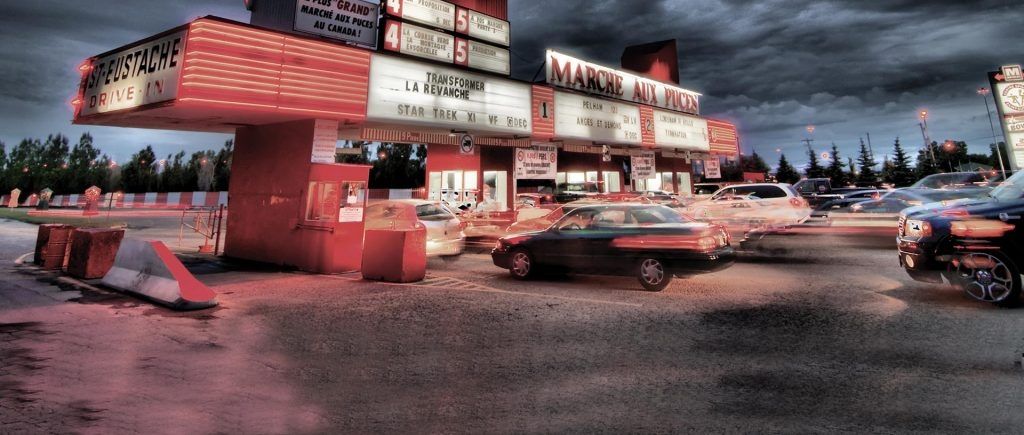 Source: Saint-Eustache Drive-In