HGregoire continues to innovate with the implementation of a new feature on its website!
To facilitate your online search of the vehicle of your dreams, we added a new feature to our digital showroom.
We introduced a magnifying glass that ultimately allows you to enlarge the vehicle's images to examine its fine details.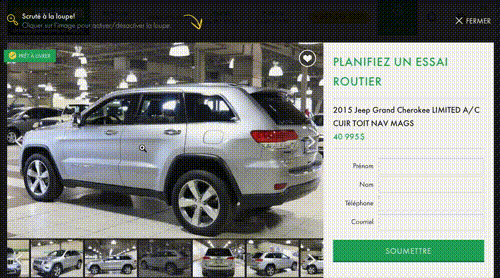 Currently in beta mode, this new feature will only appear on some of the vehicles in our inventory. However, by the end of the year, it will be effective on the pages of all our vehicles.
This add-on will allow you to experience and enjoy a showroom experience, while remaining in the comfort of your home! It will also add to the « Reserve your vehicle » feature initiating the first step of online shopping for your dream car, in transparency.
This is just the start of making HGregoire.com transactional online!