The 6 Best Beaches in Quebec
Do you want to spend a day at the beach? Here are a couple of perfect places to satisfy your desires!
The Grande Échourie beach
The Grande Échourie beach, in the Îles-de-la-Madeleine, is one of the longest in Quebec, and one of the most beautiful in the whole archipelago, with water warm enough to swim in. In addition, you can have the chance to see animals like the seals playing in the water.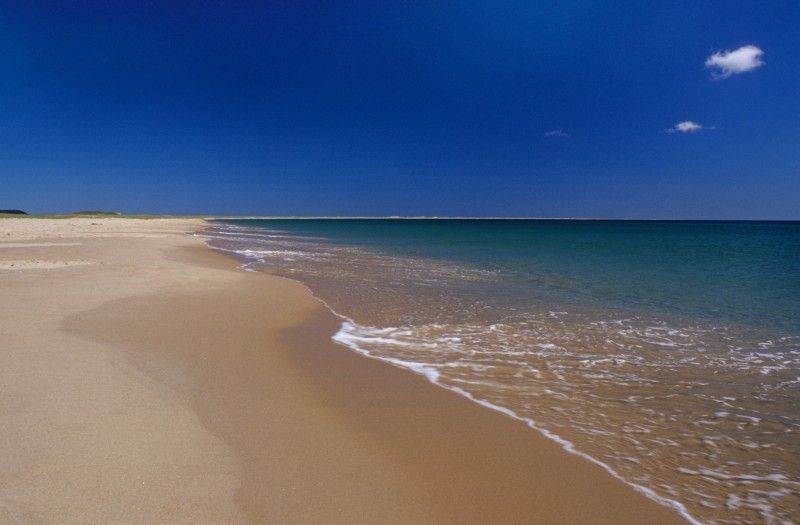 Source: Tourisme Îles de la Madeleine
The Saint-Zotique beach
An hour away from Montreal, this beach is ideal for families that are looking to have fun while enjoying the beach, the water games and the boats available. A place there is also reserved for picnics.
Source: Swim Guide
The Oka beach
One of the closest to Montreal, this beach is in the Oka National Park and offers many amenities. It's almost always supervised and is characterized by a long sandy beach bordered by a splendid forest.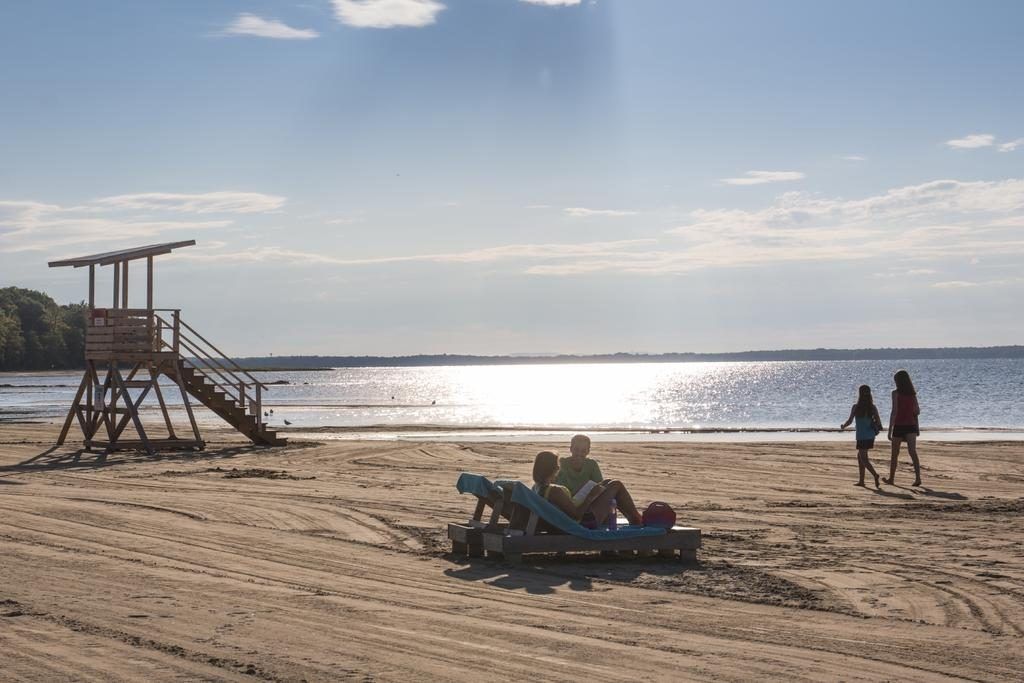 Source: Booking.com
The Tadoussac beach
The beach of Tadoussac is located just below the famous hotel with the same name and overlooks the beautiful bay of Tadoussac. If you are looking for a romantic place to spend the day with your partner or family, this is the place to be. If you are lucky, you may even be able to see whales!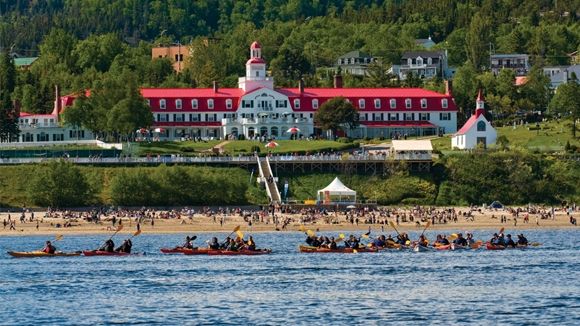 Source: Magazine Découvertes, picture Michel Lapointe
The Lac-Simon beach
Lac-Simon Beach is located approximately 1.5 hours away from Gatineau and Montreal. This tourist centre is very popular with water sports enthusiasts. The sand is pure and the view of the small islands makes the setting even more heavenly.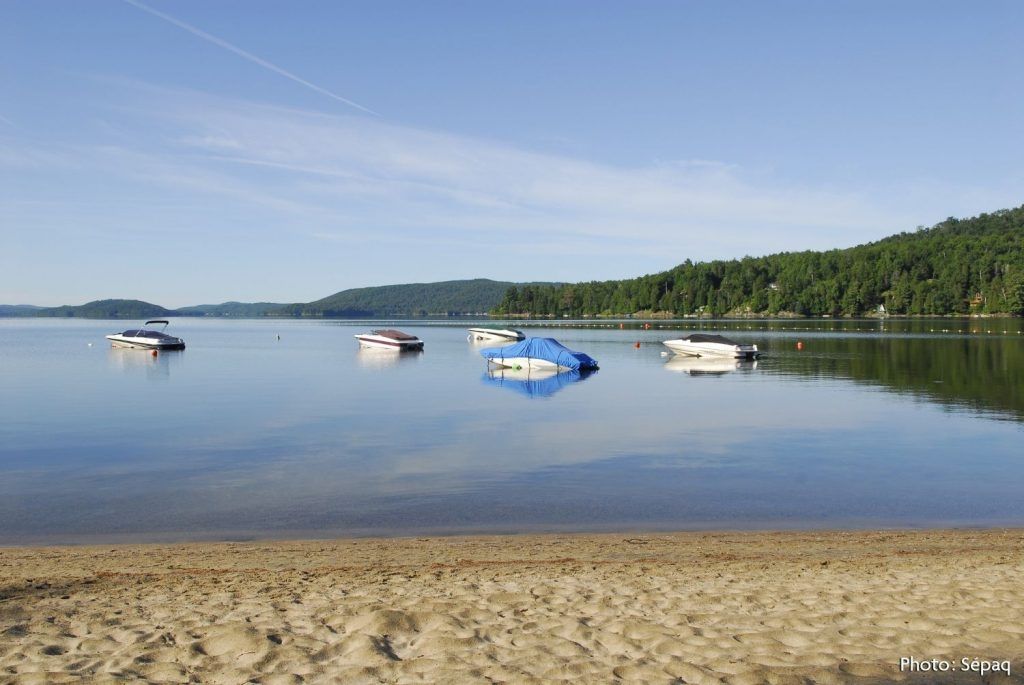 Source: Le Bottin, SÉPAQ
The Pointe-Taillon beach
If you dream of strolling on a small sandy shore without ever seeing the end of it, go to the beach of Pointe-Taillon, a 15 km-long sandy beach bordering Lac-Saint-Jean.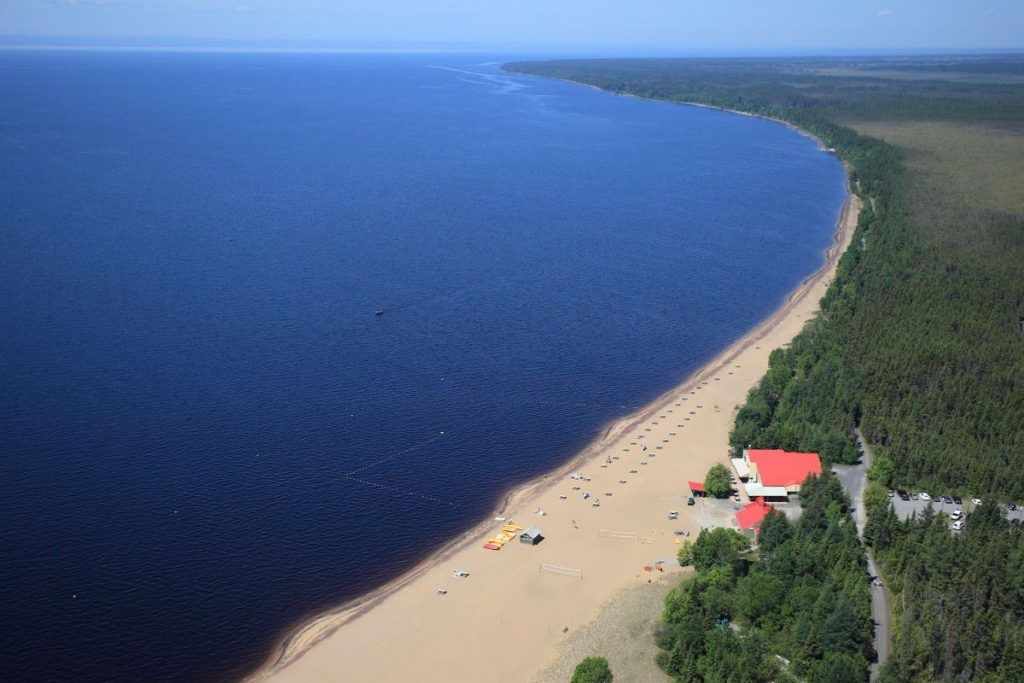 Source: Le Journal de Montréal